Morris Network, a division of Morris Multimedia, owns and operates fifteen CBS, ABC, NBC, FOX, CW, and My Network affiliate television stations as well as nine other digital affiliate stations which include Bounce, Escape, LAFF, and The Justice Network in Georgia, Kentucky, Mississippi, North Carolina and Tennessee.
These stations are: WMGT-TV (NBC, MY 41, Bounce Macon, Escape TV, and LAFF TV) in Macon, Georgia; WTVQ (ABC, MY KY, Antenna TV, Escape TV , LAFF TV, and The Justice Network) in Lexington, Kentucky; WCBI-TV (CBS, MY MS, and North MS CW) in Columbus, Mississippi; WXXV-TV (NBC, FOX, Gulf Coast CW, and My Network) in Gulfport, Mississippi; WWAY-TV (ABC, CBS and Cape Fear CW) in Wilmington, North Carolina and  WDEF-TV (CBS, Bounce Chattanooga, and Escape TV) in Chattanooga, Tennessee.
Headquartered in Macon, Georgia and overseen by Chief Operating Officer- Bobby Berry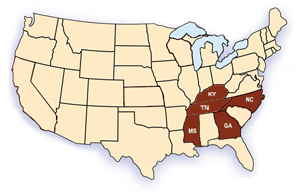 , Morris Network Inc., continues to grow its portfolio of broadcast properties throughout the United States with strategic acquisitions. This includes investments in digital, event planning, web based multimedia content, and other exciting technology directions that are fast changing our viewers' ability to access content when and where they want it.
WCBI-DT/ NORTH MS CW (CW Affiliate)


201 5th Street S
Columbus, MS 39701
Phone: 662-327-4444
Website: http://nmscw.wcbi.com
In September of 2002, WCBI's 3rd digital stream began broadcasting a local 24/7 local weather channel called Weather Check and in January of 2006, this channel was rebranded as First Alert Weather. With the formation of a new network from CBS and Warner Brothers called The CW, WCBI became the North MS CW at 7:30am on September 18, 2006 with the broadcasting of the network morning program called The Daily Buzz.
WTVQ-TV (ABC Affiliate)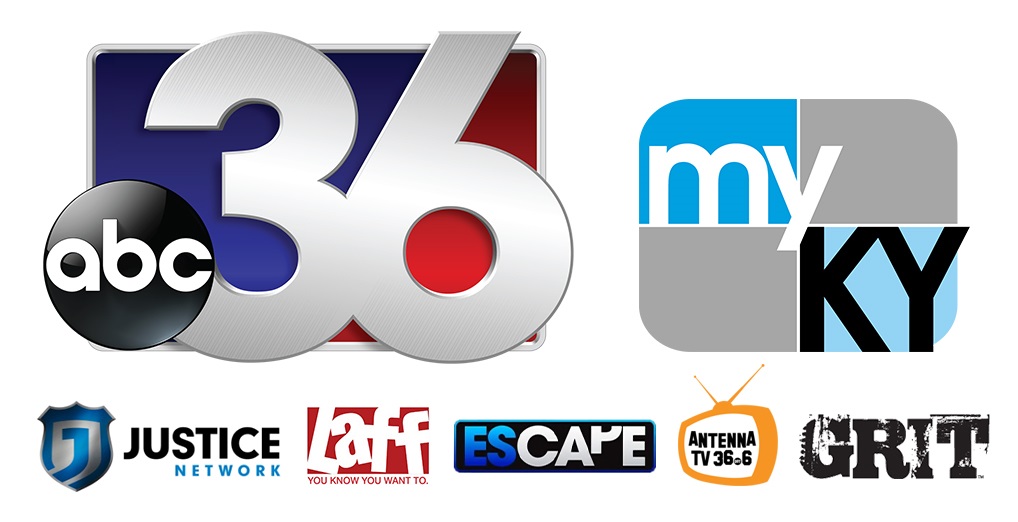 6940 Man O'War Boulevard
Lexington, KY 40509
Phone: 859-204-3636
Fax: 859-293-5002
Nestled in the rolling bluegrass of a thoroughbred farm on the outskirts of Lexington, KY is WTVQ-DT (ABC36). Surrounded by fence-lined meadows and green pastures, this ABC Television Network affiliate has been a major part of the local community since 1968. Live local newscasts Monday through Friday at 5:00 a.m., noon, 5:00 p.m., 5:30p.m., 6:00 p.m., and 11:00 p.m.; and 6:30 and 11:00 p.m. on Saturday and Sunday are the main staple of the WTVQ broadcast day. All of our newscasts are also streamed live daily on our website wtvq.com.
WTVQ-DT, the first Lexington TV station to broadcast a digital signal in 2002, is one of the few television stations in America that offers seven channels of programming. Leading the way is ABC 36 broadcasting great ABC Television Network programs in full High Definition on 36.1. In January, 2009, My Kentucky, a My Network TV affiliate broadcasting local news weeknights at 10:00pm and great syndicated programming in High Definition launched on digital channel 36.2. Our other five channels broadcasting over-the-air in Standard Definition include: Justice Network on 36.3; Escape on 36.4; Laff TV on 36.5; Antenna TV on 36.6, and; Grit TV on 36.7. No other television station in Lexington offers more programming content and choices than WTVQ-DT.
Known as "The Horse Capital of the World" for its thoroughbred equine industry, Lexington is the 63rd largest television market in America with almost 500,000 homes. Lexington is a technology, education, and healthcare center with three universities (including the market's largest employer, the University of Kentucky, the state's flagship institution of higher education), five private colleges, two theological seminaries, and three major hospital facilities. Toyota Motor Manufacturing has its largest North American assembly plant just outside of Lexington in Georgetown, KY where the Toyota Camry, North America's bestselling car, is made. Lexington is also the home to two Fortune 1,000 companies, Lexmark International, which develops and manufactures printing and imaging products with worldwide distribution, and Tempur Sealy International, Inc., the world's largest bedding provider.
WDEF-TV (CBS Affiliate)
3300 Broad Street
Chattanooga, TN 37408
Main Phone: 423-785-1200
News Phone: 423-785-1227
Fax: 423-785-1271
www.wdef.com
www.bounceTVchattanooga.com
WDEF-TV, Chattanoogas CBS affiliate, signed on April 25th, 1954 and continues to serve the Chattanooga, TN (86th Nielsen television market) made up of Southeast Tennessee, Northwest Georgia and a corner of North Carolina. Viewership stretches into a few counties in Northeast Alabama with main studios located at the foot of scenic Lookout Mountain nestled in a bend of the Tennessee River and surrounded by mountains and lakes. The WDEF News 12 team of dedicated news professionals produces award winning local newscasts featured weekdays at 5:00am, 6:00am, Noon, 6:00pm, Prime News at 7:00pm and 11pm weekdays and 11:00pm newscasts both on Saturday and Sunday. The WDEF News 12 newscasts feature a Local, Quick and To The Point format using cutting edge portable LIVE News gathering equipment and High Definition Weather technologies that drive the brand. WDEF News 12 also maximizes media convergence with its WDEF.com internet and mobile content delivery platforms, local radio partners and strong social media participation in the community. SEC football and CBS SPORTS are a winning combination and viewers lock onto WDEF-TV for all of their top sports programming like the Tennessee Titans and NFL Football, PGA Golf, NCAA football and basketball and, of course, the local high school football scores and highlights on Touchdown Friday Night on WDEF News 12. In October 2012, WDEF-TV launched the first LOCAL African American broadcast network. Bounce TV Chattanooga can be seen over the air on WDEF-TV 12.2 and across the local tier of cable channel systems all over the Tennessee Valley offering a programming mix of theatrical motion pictures, sporting events, documentaries, specials, inspirational faith-based programs, off-network series, original programming, and local news, weather and sports from WDEF News 12 This Morning. Chattanooga, TN is a national model in areas ranging from job creation to environmental stewardship and voted as one of Americas best places to live. Chattanooga is home to the largest freshwater aquarium in the world, transformed the Tennessee Riverfront with green spaces, public art and an 11-mile riverwalk, and is known as the city with the fastest internet speed offered (Gig city) in the U.S. Its incredible community spirit and business friendly culture is home for companies like Unum, McKee and U.S. Xpress, Volkswagen, Alstom and Amazon.com.

The WDEF-TV local sales department is vibrant, trained, dedicated and diverse and has an aggressive plan to target new revenue generation and new media opportunities. A strong history and a bright future, WDEF-TV is setting the pace for Morris Network in harnessing technology and cultivating ratings and revenue growth in the Tennessee Valley.
WCBI-DT/ MY MS-TV (MNT Affiliate)


201 5th Street S
Columbus, MS 39703
Phone: 662-327-4444
UPN/MS was the state's first all-digital television station in Mississippi and the first analog CBS and UPN digital station in the nation beating out Corpus Christi, Texas by a matter of days. Many syndicators and networks used the WCBI model for digital television programming on dot 2s and dot 3s across the nation. The UPN network went off the air and WCBI localized the channel by branding it My Mississippi by becoming a My Network Affiliate on September 4, 2006. WCBI's My MS offered the first 9pm newscast on a digital station in the state of Mississippi on September 8, 2008 and in October of 2010 aired the first morning newscast Sunrise from 7-8am.

WCBI
201 5th Street S
Columbus, MS 397013
Phone: 662-327-4444
Fax: 662-329-1004
WCBI began broadcasting a full power digital signal in August of 2002. By early September, WCBI-DT was streaming three broadcast channels - WCBI-DT 35-5 (a high definition CBS broadcast); WCBI-DT 35-3 (a standard definition UPN affiliate); and WCBI-DT 35-4 (Accu-weather 24/7 weather affiliate). All broadcasts, including analog channel 4, are generated from our digital plant. WCBI is making history again as Mississippi's first digital station, and one of the few stations in the nation broadcasting multiple streams of news, sports, weather and entertainment.

WWAY News Channel 3
615 N. Front Street
Wilmington, NC 28401
Phone: 910-762-8581
Fax: 910-762-8367
WWAY News Channel 3 first signed on the air in Wilmington, NC as an ABC affiliate in 1964. WWAY, which stands for "Wonderful Watching All Year," has come a long way in the last half century, including being the first station in Wilmington to broadcast in High Definition.
The station takes its brand, Live, Local, Interactive very seriously. It produces 16 hours of local news a week and keeps viewers informed online 24/7 via WWAYTV3.com. The TV station is also the first in the market to use cell phone technology to go live from anywhere in the country. Thanks to advances made by the Italian company Dejero, we can use a device about the size of a small suitcase to produce live shots anywhere theres a cell phone signal. The technology we feel will eventually replace the big, expensive microwave vans that have been a staple for TV stations for years. And thanks to Apple technology, were able to use an iPad live during newscasts to go interactive with our viewers. WWAY was also the first station in the US to offer their local news in a 100% virtual environment, launching in April of 2013, thanks to technology developed by VizRT.
WWAY NewsChannel 3 continues to produce award-winning stories and newscasts, a legacy that has been years in the making. In 2013, The Radio and Television Digital News Association of the Carolinas awarded WWAY with first place awards in Political General, Political Election, News Documentary and second place awards for Best Anchor, Best Producer and Best Sports Special. Cape Fear's CW is WWAY's dot 2 network which launched in October of 2013 and offers a local 10p newscast. RTV or Retro Television is WWAY's dot 3 network and features the best shows on television from the 60's, 70's and 80's. Retro launched nationally in 2005 and we picked it up in 2009.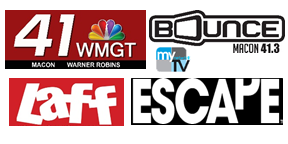 WMGT-TV (NBC Affiliate)
301 Poplar Street
Macon, Georgia 31201
Phone: 478-745-4141
Fax: 478-742-2626
WMGT-TV 41NBC was the first television station purchased by Charles Morris in 1978. Over the years, the station has grown significantly to become a vital source of local news, weather and sports covering Macon, Warner-Robins and all of Middle Georgia. WMGT television relocated its local news broadcasting studio and newsroom to downtown Macon almost two decades ago placing it strategically in a central location to best serve the 23 county area that makes up the Macon/Warner-Robins television market. The main studio is situated within walking distance to the state-of-the-art Georgia Sports Hall of Fame and beautifully restored Historic Terminal Station making the WMGT studios a part of the revitalized downtown.
41NBC broadcasts local news from 5 - 7am, an early afternoon news and community events broadcast at 11am, evening newscasts at 5:30pm and 6pm and a late local newscast Sunday through Friday at 11pm. These news broadcasts have been building a loyal viewing audience with the potential to reach 100% of the market. An energetic news team produces the live broadcasts covering local news, weather and sports from all over Middle Georgia. WMGT is also the home of Bounce-TV Macon airing local news weeknights at 7pm in addition to offering top shelf movies, entertainment, comedy and drama television programming. Viewers can also find MyNetwork, Laff-TV and Escape-TV on WMGT-TV all offered FREE over-the-air and on local cable stations all over Middle Georgia.
MY 41.2 (My Network) signed on Monday July 6, 2009. My 41 airs local news at 7:00 a.m., 7:00 p.m. and 10:00 p.m.
Morris Network, Inc., the television station corporate entity, has its offices located in Macon on the second floor of the WMGT studios.
41 NBC can be found online at 41 NBC as well as Facebook, Twitter, and YouTube.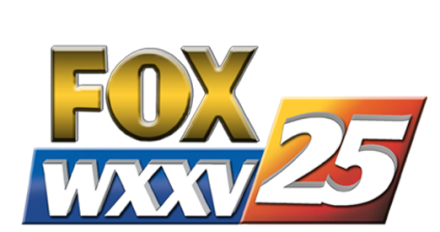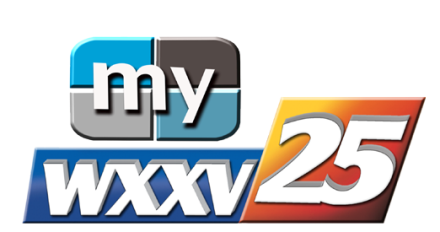 WXXV-TV (FOX/NBC/CW/My Network)
14351 Highway 49 North
Gulfport, Mississippi 39503
Phone: 228-832-2525
Fax: 228-314-9223
WXXV TV/DT signed on the air February 14th, 1987 and became the FOX affiliate for South Mississippi. The station serves the 158th size DMA of Biloxi/Gulfport with 129,030 households. WXXV signed on The My Network April 10th, 2009, the NBC Network June 25th, 2012, and the Gulf Coast CW network January 1, 2015. Both FOX and NBC are broadcast in High Definition over the air and the CW is broadcast in standard definition covering 100% of the DMA. The My Network airs from 10pm to 12am Monday through Friday on FOX.
The studios are located on the beautiful Mississippi Gulf Coast in Gulfport, the second largest city in Mississippi and home to the largest man-made beach (26 miles) in the world. The Gulf Coast is Mississippi's brightest star, the region's destination of choice because of the smart growth, vast business opportunities and diverse cultural experiences.
The area is rich in tradition and history, dating back to the landing of French explorer, Pierre LeMoyne Sieur D' Iberville in 1699. The Coast's economy is driven by tourism, military facilities and shipbuilding. The casino industry opened its doors in August, 1992 and has become the driver to the area's vibrant tourism industry. Currently, there are twelve casinos operating on the Mississippi Gulf Coast employing approximately 13,000 South Mississippians. The Scarlet Pearl Casino opened December 9, 2015 in D'Iberville. The Mississippi Gulf Coast's newest attraction, the Biloxi Shuckers, is a Double-A baseball team affiliated with the Milwaukee Brewers. The games are played in the new MGM Park stadium located directly across from the Beau Rivage Casino in Biloxi.
Ingalls Ship Building, a division of Huntington Ingalls Industries is located in Pascagoula, Mississippi and is strategically positioned for easy access to the deep waters of the Gulf of Mexico. For more than 70 years, the more than 18,000 employees of Ingalls Shipbuilding facilities have pioneered the development and production of technologically advanced, highly capable warships for the surface Navy fleet, U.S. Coast Guard, U.S. Marine Corps, and foreign and commercial customers. Ingalls is Mississippi's largest private employer. For more than four decades, John C. Stennis Space Center in south Mississippi has served as NASA's primary rocket propulsion testing ground. Today, the center provides propulsion test services for NASA and the Department of Defense, as well as the private sector. It is home to NASA's Rocket Propulsion Test Program, which manages all of the agency's propulsion test facilities. Every space shuttle main engine was tested here, but now is preparing to test engines that will be used on NASA's new heavy-lift Space Launch System. The Coast is home to the largest set of military and federal installations in the state. Keesler Air Force Base is a major computer, medical and electronics training center. The Naval Construction Battalion Center, one of two in the Unites States, is a combat construction support unit and assists humanitarian and disaster relief efforts. Together Keesler and the Seabee Base employ over 17,000 military and civilian personnel and are scheduled to add additional military personnel.
The Mississippi Gulf Coast is positioned for significant future growth and WXXV is poised to grow with the Coast. We will continue to be a community partner as the Mississippi Gulf Coast's local FOX, NBC, CW and My Network Television Stations.